Carpet Cleaning
Homeowners can trust RNK to keep their carpets clean. Over time, carpets can become stained and discolored. Allergens, dust mites, and dirt can accumulate in carpets. At RNK, our technicians specialize in residential carpet cleaning. RNK carpet cleaning service can remove stains, odor, spills, and dirt from your carpet, rug, upholstery, and more. Call us if your hardwood floor needs heavy cleaning or if your air duct has become excessively dirty. RNK technicians utilize the latest cleaning equipment to deliver like-new results beyond vacuum cleaning.
RNK also specializes in:
Interior & Exterior Handyman Services
Air Duct Cleaning
Garage Door Repair
Upholstery Cleaning
Hardwood Floor Cleaning
The RNK Carpet Cleaning Process
RNK carpet cleaning begins with the technician cleaning the carpet. The technician will spray a heated carpet cleaning solution into the carpet to break up the dirt, stains, and odors. The technician will then rinse the solution from the carpet with a high-powered hot water extraction and pH-balancing fiber rinse to clean the carpet.
RNK recommends homeowners invest in regular carpet cleaning to keep their home's carpet clean. In addition, homeowners should schedule a carpet, rug, or upholstery cleaning service anywhere from one to a few times during the year. Even though carpets may look clean, they can easily disguise dirt and grime hidden within their fibers. Likewise, your upholstery can quickly become dirty, considering its use.
For all carpet cleaning services, RNK offers optional professional stain removal and carpet deodorizer services. During the professional stain removal service, the RNK technician will apply the UltraCare™ Fourguard Carpet Protector. UltraCare™ Fourguard Carpet Protector creates a coating over the carpet to protect from stains. The carpet deodorizer, UltraCare™ Pet Odor Eliminator, targets odors such as pet odor, urine, feces, and vomit.
If you do not have a carpet or rug, consider hardwood floor cleaning. Your hardwood floor may not trap dirt as easily as a carpet, but it can still suffer discoloration and wear after years of use. You will be surprised at how different your floor will look after a good cleaning. Air duct cleaning is another of our more essential services. It's not enough to clean dirt from your carpets and rugs; dirt or lint in your air ducts can circulate around your home, settling on your upholstery and proving hazardous to your health. Keep your air and your home clean with an air duct cleaning from RNK Handyman.
Clean and protect your carpets with the carpet cleaning professionals at RNK. Contact our friendly staff today to book your carpet cleaning service.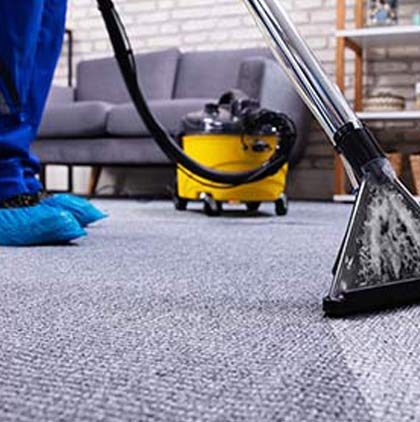 For Interior Handyman Services
---
Drywall/Plaster
Leaks
Smoke Detectors
Stucco
Gutters
Plumbing
Windows
Doors
Water Heaters
Patio/Decks
Exterior/Interior Walls
Roof
Kitchen
Painting
Bathroom
Moulding Trim
Floors
Lights
Siding
Carpentry
Home Remodel
Other

Sears Franchise in Southern California
Home Depot Pro Referral Company


Approved Vendor