Exterior Handyman Services
Let RNK take care of your home's exterior. RNK is proud to offer full-service exterior handyman services. RNK technicians are trained and skilled in a variety of exterior handyman services. At RNK, our technicians strive to complete each handyman service on time and within budget.
Exterior Handyman Services
Roofing Installation & Repair
RNK is proud to offer premier roofing installation and repair services. RNK roofing experts can help homeowners install the perfect roof for their home. At RNK, we utilize high-quality and dependable roofing materials. RNK technicians can also repair any size roofing issue. RNK roofing technicians recommend homeowners address roofing issues as soon as they arise to avoid more extensive roof damage.
Windows
Enhance the look of your home with window replacement service. An RNK technician will visit the home to thoroughly assess the home's windows. After the consultation, the RNK window expert will help the homeowner choose a window style that fits their needs and ideal aesthetic.
Painting
Elevate your home's curb appeal with RNK exterior painting services. At RNK, we understand that painting the exterior of the home is a large task. RNK goes the extra mile with all painting projects to ensure a perfect result. From painting preparation to clean up, RNK painting experts can handle the job.
Patio / Decks
RNK technicians specialize in deck and patio installation, repairs, and maintenance. RNK technicians can build and install any size deck or patio. RNK technicians will work with customers to design and build the perfect deck or patio for their homes. For all deck and patio installations, RNK offers a variety of different materials to fit every customer's style. RNK also installs gazebos and pergolas to complete any outdoor oasis. RNK provides patio and deck repair and annual maintenance to keep your deck or patio in good condition.
Fencing
At RNK, our technicians specialize in fence installation. From privacy fences to a chain-link fence, RNK technicians can expertly design and install a fence fit for your home. RNK technicians can apply paint, stain, and weather treatments to new or existing fencing. RNK experts can also perform any necessary fence repairs.
Water heaters
At RNK, our technicians are dedicated to providing our customers with high-quality water heater repairs and installations. RNK experts can inspect the water heater system and determine if a repair or replacement is necessary. If a new water heater system is required, an RNK technician will help the customer choose the right water heater for their household's needs.
RNK also offers the following services:
Installation & Assembly
Siding
Carpentry
Home Repair & Maintenance
Leaks
Stucco
Windows
Doors
Exterior Walls
Contact our friendly staff at RNK to book your next handyman service.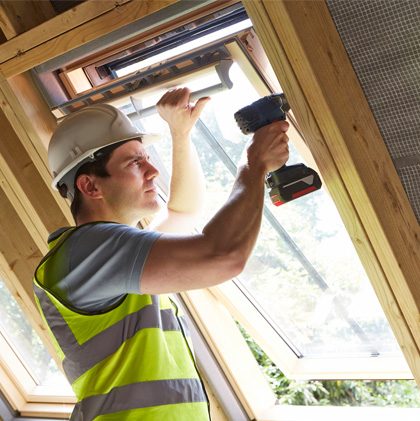 For Interior Handyman Services
---
Drywall/Plaster
Leaks
Smoke Detectors
Stucco
Gutters
Plumbing
Windows
Doors
Water Heaters
Patio/Decks
Exterior/Interior Walls
Roof
Kitchen
Painting
Bathroom
Moulding Trim
Floors
Lights
Siding
Carpentry
Home Remodel
Other

Sears Franchise in Southern California
Home Depot Pro Referral Company


Approved Vendor